Aviation 3.0?
It will be a bit later now, but it's coming. Closed Loop is ready. Will you be?
Time to regenerate, rebuild and refit.
COVID-19 lingers.
Borders open and close again, making planning, operations and forecasting difficult. But even so, it's time to move on and begin to project our gaze forward.
The New Usual
The industry continues to deal with the immediate effects of COVID and many have no appetite to look anywhere else; survival mode and a "cash is king" mindset rules. Unless we look up from the COVID despondency, soon, critical opportunities will be missed with far-reaching and potentially dire implications for the airline and aviation industries.
Importantly, the New Usual is still being written and the more airlines helping to write the script, the better the outcome will be for everybody. Join the_Loop to have your say.
A Video Series for the Times
Closed Loop has developed a video series, the New Usual, that looks at potential opportunities for the industry, challenges entrenched mindsets and looks forward to what the New Usual might mean for the industry collectively, and what it will mean to remain fixated on the rearview mirror. Take a look and let us know what you think.
Want to comment on the Quick Five or help to "write the future" of the airline industry? Join the_Loop and add your voice to the outcome.
No Matter Your Journey, Navigate it with Confidence
| | | |
| --- | --- | --- |
| | | |
| From the boardroom | To the tarmac | And into the airplane |
| Assurance to the Boardroom, Company Officers and Senior Management. More... | Becoming a key issue. Transformation and efficiencies from arrival to departure, throughout the airport precinct and soon to require SWIM and TBO considerations. | Connectivity, EFB, Flight Tracking, Fight Watch, Turbulence, Space Weather SWIM and TBO. |
Balancing Digitisation, Transformation and Competitive Differentiation with Critical Industry Imperatives
"The only constant in the industry is change", is an often repeated axiom, but the pace of that change is about to move up a notch or two and become more demanding than ever. Moreso on the back of COVID-19.
"Aviation 3.0" (our label) will change the landscape of the industry. It will become necessary for Airlines to balance their competitive differentiators and cooperation with competitors at the same time to ensure the sector can continue to function. Navigating the new journey will be crucial for survival as new paradigms take shape.
What will it take for the industry and airlines be ready? Join "the Loop" and find out what everyone is thinking.
Closed Loop Consulting

Closed Loop is a global team of aviation professionals supporting industry and airline management and their people, to deliver strategically crucial, business-driven, financially sustainable and assured transformation outcomes.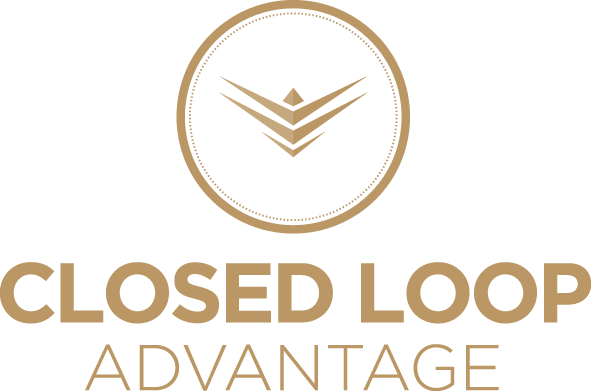 Managing and delivering the coming wave of industry change in the context of airline strategic and efficiency program portfolios is what Closed Loop does. Providing support, guidance or direction through all levels of the airline - from the Board to the tarmac and into the aircraft.
Supporting airlines in four key ways
Closed Loop ADVANTAGE provides ongoing, integrated strategic guidance and assurance to the Industry and Airline Boards and Senior Management.
Closed Loop's Program and Project services provide methodology, frameworks, facilitation and mentoring and other program and project capabilities to the teams responsible for the delivery of your change and transformation strategies.
Our Data Integration and Analysis services are designed to help you unlock the value in your data and position you to integrate with the other players in your aviation ecosystem at the data level, in readiness for near term SWIM obligations. Understand, communicate and integrate with the new industry standards such as AIXM, FIXM, WXXM, AMXM and TIXM.
the Loop is our industry feedback discussion board where airline and industry visionaries can anonymously post thoughts and ideas and debate any aspect of the future direction of the industry, whether real, imagined or desired. Closed Loop gurus will moderate, distil and coalesce discussions into an evolving industry worldview of future strategy, implementation roadmaps and perceived difficulties that need to be overcome. You can register here.
Please, delve deeper to focus on your particular need. Or Give us a call.